Community Profile

Castle Villainy
Home to villains of all shapes & sizes; and those who love them
Free Account
Created on 2009-05-13 07:09:38 (#334883), last updated 2012-09-24 (260 weeks ago)
1 comment received
9 Journal Entries, 10 Tags, 0 Memories, 1 Icon

About
| | |
| --- | --- |
| Name: | Castle Villainy |
| Location: | (states/regions/territories), Australia |
| | |
| Membership: | Open |
| Posting Access: | All Members |
| Community description: | Home of villains, rogues, evil kings, and all those who love them |

Mini Bio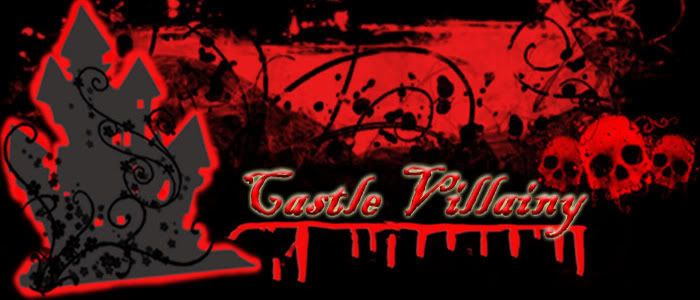 Antechamber
Announcement

Castle Villainy is the home to villains, rogues, evil kings and queens, and any other baddies you can think of in fiction (be it books, film or tv); along with the people who admire, love, adore, and worship these evil characters.

I for one, have always loved the bad/evil/rogue characters in most books & films & tv shows I've come across. I almost always *secretly* want the baddies to win. So I've created a place for all those who secretly, or not so secretly, feel the same way to come together and discuss the baddies that they admire/love/worship/adore.

This place is not just for squealing over how hot the actor/actress who plays the villain is. I also want to discuss some more serious aspects of why you love the evil characters. For me, most times it is because the evil ones in the story are the only ones with any real depth to their characters. The heroes are too often one dimentional and somewhat flat.

So if you love villains of all shapes and sizes, then please join and enjoy this community.

Mwah!
Minuit Mystique


---
Rules
Joining Castle Villainy:
You must love villains of all shapes and sizes.
Introduce yourself to the rest of the Castle in the "Throne Room" (aka the main journal). - See below for the format.
Use cuts for long posts! - see below for details.
Be Polite - No Spamming or Flaming allowed.
Use proper English as much as possible. Some netspeak is ok, but do not fill an entire post/comment with netspeak.

Introduction Post:
Please introduce yourself upon joining the community.

Your preferred name.
Why you love villains, what/who got you started, how long ago, etc.
Your favourite villains.
Anything else you'd like us to know.

Use Cuts:
Please place posts longer than one/two paragraphs behind a cut. Also place large images, or a large number of images behind cuts. Code shown below.

<cut text="Insert words that you want the link to say">
Content of actual post behind cut goes here
</cut>
---
Throne Room


Feel free to post whatever you like in the main journal, as long as it is related to a fictional villain in some way, shape or form.
You can post:

Reviews/Ratings of your favourite villain, or your latest villain obsession.
Fanart: icons, banners, other graphics, etc
Fanfic: whatever floats your boat
General fiction stories you'd like to share - as long as they focus on a villain.
And well, anything else villainy you can think of.

Villain Reviews - Our "Shrieks" Rating System

Reviews MUST include a Rating between 1-10 *bone chilling* "Shrieks" - 10 Shrieks being the scariest/best villain.
Reviews MUST include what you think is their "scariest factor/feature".
Reviews SHOULD be as detailed as possible.
Fiction & Fanfic Format:
Title:

Fandom/Genre: If you're writing fanfic, please mention what shipping/pairing you're using.

Rating: Indicate the appropriate age group of the reader

Disclaimer: General disclaimer stating whether the concepts you're writing about is original, or based on some one else's work.

Lenth: What type of story is it, drabble, short story, a chapter, etc

Summary/Blurb: If you want to, quote a short sentence or two from your story to wet our appetite.
<cut text="Insert witty link title">
Insert your story behind a cut!
</cut>
FanArt & Other Images Format:
Icons: Display 3 icons as a teaser. Place the rest behind a cut.

Banners/Other Images: Images larger than 300x500px must be placed behind a cut.

Wallpaper: Wallpaper sized images should be displayed via a thumbnail, with a link to the site where you uploaded the image (e.g. to your photobucket album).
---
Hall of Honours
Credit

Layout - the layout of this community is modified from a layout by

boo
Brushes - the header image and userpics of this community, use brushes made by ObsidianDawn


---
Affiliates

minuit_mystique - the Maintainer of this community.


the_unseelie - personal art&fiction community of

minuit_mystique

Connect
anne bishop
,
ares
, baddies,
belle morte
,
buffy the vampire slayer
, calisto,
daemon sadi
,
dexter
, drucilla,
edward
,
evil
,
evil characters
,
fantasy
,
fiction
,
films
,
godfather
,
laurell k hamilton
,
lkh
,
rogue
,
rogues
,
sabretooth
,
saetan sadiablo
,
spike
, syler,
tv
,
victor creed
,
villain
,
villains
Administrators

Members (5):

Subscribers (5):

Linking
To link to this user, copy this code:
On Dreamwidth:
Elsewhere: